SUMMER NEVER ENDS!!!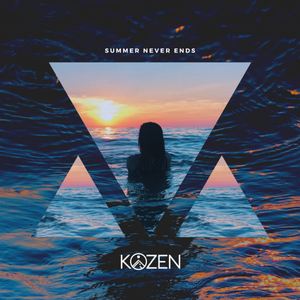 Well, summer itself may end as a season, but that's no reason not to make the best of what's left, right? 
Next Friday (August 21, 2020) we will be releasing a new single, "Summer Never Ends." This is going to be a bit ... different, even by our standards, but we are thrilled to be releasing new music. We self produced this one (as we always have) and had mixing and mastering done by the incredible Adam Josh Pondang - so bands and artists, if you are looking for someone to work on your project, keep Adam in mind. We are honestly stoked about how good this song turned out on a sonic level. 
We are also partnering with an amazing creative - Quionie - to bring you the visual side of this release. She's a photographer, videographer, storyteller, and all around visual artist based in Michigan. Honestly just check out her page, I'm sure you'll love what you see. 
I know summer is winding down and is basically over, but there are a few weeks of hot weather left (depending where you're at!) and know that many people haven't gotten he summer they wished they could have had in 2020. So this release is dedicated to everyone who found they spent their summer of 2020 stuck inside at home rather than out at festivals, on the beach, at parties, or simply spending time with friends. We know the pandemic has hit everyone in unexpected and sometimes irritating or even painful ways. A lot of our plans for this year got upended. But we are making the best of it, and hope that this song and everything that comes with it can vicariously give you the summer adventures and fun that you might not have had. 
Didn't want to announce this too soon and leave it waiting for too long. Make sure to pre-save the song and share this post to your story - we want as many people as possible to hear this track on release day. Can't wait for you all to hear our most ... tropical??? song yet.
SPOTIFY PRE-SAVE HERE: https://show.co/WTsE4RW