What a wild and wonderful ride 2022 has been.
As we come down to the end of the year, I feel a distinct mix of feelings. On the one hand – I can't help but wish we had more time in the year to do more things. Working with band members spread across multiple cities has always presented logistical challenges, and while we have found ways to make it work, it often feels like there just isn't enough time to get the whole squad together.
On the other hand, I'm thrilled with all we have accomplished this year, given our limitations. After a couple years of no shows and very few new songs, 2022 gave us a reversal of the trend. We got to perform three times – not a staggering or drastic number, but it felt monumentally huge compared to the nothing that preceded it. There are several people to thank for the opportunities:
First, Dillon Owens from AfterWake was the mastermind behind the incredible D-Stock. Prior to COVID, Dillon had hosted a yearly prog festival in his back yard. With restrictions loosening, he decided to bring the festival back, and graciously invited us to headline. It was our first show back in a while and we performed with a modified lineup because of some last minute planning and unavailabilities - but we greatly appreciate Jeremy Brousseau (Talking Violet) and our longtime friend and partner Brett Santacona for filling in and contributing to one of our most unique and memorable shows in a long time. A big shoutout is also due to AfterWake, Pilot Project, and Hands Pockets - who brought their own deeply unique and awesome qualities to the show. We can't wait to come back to D-Stock whenever we can!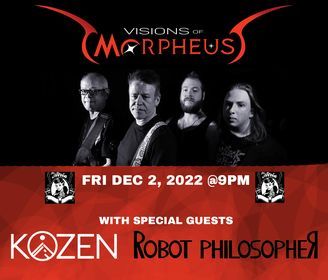 Secondly, a huge shoutout goes to Jeff Pearson and his band Visions of Morpheus. Our second show of the year was another prog showcase. It was also our first live performance with Sid performing bass - a role that he had taken up in studio since the release of "Somebody Else" but had never fully inaugurated in a live context. It was Jared's first show back on drums since the pandemic hit, too. We had the privilege of playing two of our newest songs (Somebody Else and Backpedal) as well as reintroducing a crucial classic, Shadow Ocean Stagnant. We greatly enjoyed watching instrumental prog adventurers Robot Philosopher perform – complete with epic keytar! And Visions of Morpheus was absolutely phenomenal - as if Iron Maiden, Dream Theater, Symphony X, and Dragonforce had all been reincarnated into one band. Overall it was a memorable night and a welcome return to our home away from home in Oshawa.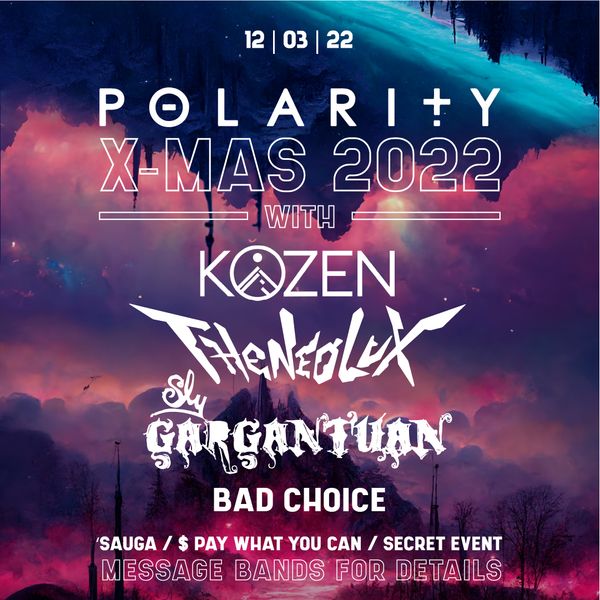 Thirdly, we can't give enough love to our longtime friends in Polarity, who hosted us for a private show in their basement rehearsal space. This year ended up being the first time we got to play house parties - one outdoors and one indoors! Polarity has been there for us in a real, tangible way since very early in our career. Our first show with them was at The Atria (Oshawa, ON) in 2016, and we immediately felt a strong affinity for them. Polarity exists in the same space as KOZEN - definitely metal and heavier than a lot of bands in the scene, but decidedly on the melodic side and also much more accessible than the more brutal acts out there. Over the years we have performed together multiple times, and we've had the pleasure of swapping the opener-headliner dynamic with them on at least one occasion.
Being able to be part of this show was a huge blessing for us. All of the other bands - Bad Choice, Sly Gargantuan, and The Neo Lux - brought their own characteristic flare to the night. The Neo Lux in particular reminded us all, through their own pop-punk/post-hardcore flavour, of the pedigree of the southern Ontario music scene, and the many globally notable acts that have emerged from this scene. With Polarity tasting the glory of major radio play in Canada and a seemingly ever growing return on their decade+ artistic investment, it feels like we are seeing that pattern on the verge of repeating itself - and we couldn't be prouder to be even just a small part of this moment in time.
This year has also been a year of new music for us. Back in March we released "Backpedal" - a continuation of our love of fusing funk and metal, but also our most unambiguously metalcore song to date. I've been hesitant at times about the among of screaming and growling to include in KOZEN songs, but it seems we've found a way to do a lot of it without losing our sound. Backpedal is also one of our shortest songs, which makes it a very useful and logical enhancement to our live show.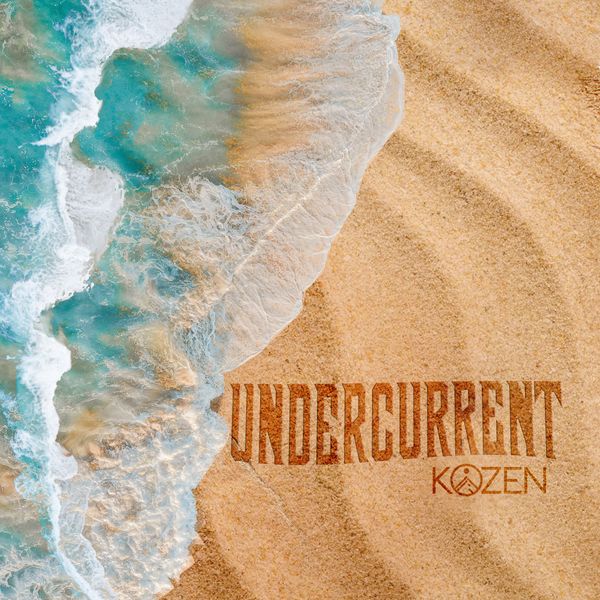 We also finally put out the acoustic EP – Undercurrent – that we had been planning and gently teasing for a couple years. This project kept getting pushed to the back burner, but we managed to make it happen at long last. A mix of new material and remakes from previously released songs, Undercurrent allowed us to showcase the more subtle and subdued side of our music. Evin Nazya, one of our vocal collaborators on the record, pointed out that these acoustic versions really brought out the pretty side of these songs that might not otherwise we obvious in their more distorted original forms. Evin also released an awesome EP this year called Small Talk - and as far as I'm concerned it ranks right alongside the very best of what is happening in contemporary R&B.
Our other collaborators on Undercurrent were equally important. Having Yahara Leone feature on our song "Nail" was particularly special because the song was actually originally written about her. She basically feels like a little sister to me at this point, and I've always tried to support her growth as an artist and as a person. Hearing her incredible voice singing words that I had written to encourage her felt like a "full-circle" moment that I will cherish for the rest of my life. Meanwhile, Shannon Dooks is a longtime family friend; even our parents were friends from way before either of us had been born. We had sung together and collaborated in different ways over the years, but had never actually released any music together. Her contribution to the song "Undercurrent" just fit perfectly, and her voice lent a vulnerable, haunting, delicate quality that mine could never quite achieve. Having a vocalist of her caliber in our circle is an honour – she has been featured in songs alongside the likes of Daniel Caesar ("Violet") and Snoop Dogg ("Christmas In California," Raff Pylon). 
The Undercurrent EP also marked the first time we had incorporated group a cappella singing, classical guitar, and the Okinawan sanshin into our music. These elements are not visitors in our repertoire; you will hear them again, and more frequently. 
Looking back on it, this was an excellent year for us and I could not be more excited for all that 2023 has in store. We have been writing and writing and writing. There are plenty of new KOZEN songs waiting to be heard, and you will be hearing some of that work in the new year. 
Until then, take care of yourselves, and thank you for sticking with us through this journey. God bless you all in 2023,
-Max & the rest of KOZEN