I think I wrote that wrong. But anyhow!
We have some shows coming up. First, we'll be at Cherry Cola's in Toronto on November 9 for Indie Week. We'll be joined by The Velvet Supersloths, Vinyl Hero, Slow Death Lights, Body Spray, Moon Tan, and possibly a few others TBD. 
We're headlining the showcase and actually playing first, so be there at 8pm and catch us doing a mix of old and new songs!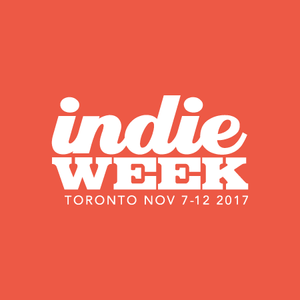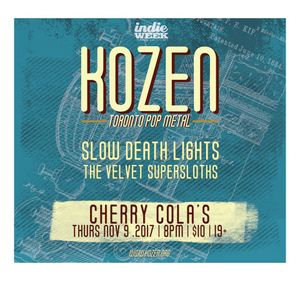 We'll also be playing at the end of the month in Guelph alongside Quebec Indie rockers Rebelle, That show, presented by KronikNoise, will be taking place at Van Gogh's Ear. More bands will be announced for that show soon too.

We're looking forward to playing some new material around Toronto that has only been heard a few times. More information will be forthcoming soon about the new songs we've been premiering over the last little while. For now, come out to the a show and hear us play. We're eager to see and meet anyone who's willing to take the time to come hang out.
In the new year, this website will be seeing some new kinds of content becoming available. Most likely, anyhow. More on that to come. In the meantime, get ready for these shows.
Peace and love,
KOZEN