Wow, where have we been? As it turns out, we have been hard at work putting together a lot of content for you, which is why we've been absent from this blog for a bit too long! No worries though, we are back, and with a vengeance at that.
First things first, as you may have gathered from our social media presence, we have released a music video for our new song To The Wind, a progressive funky pop metal (!?!?) song that represents a lot of our new direction and sound. You can listen to the song on any of your preferred platforms at this link.
To The Wind is the lead single from our upcoming full-length album, A Fearful Wonder. We have been working on this album since 2016 (and some of the songs since way earlier than that!) and it has finally come to fruition. Co-produced by us, and mixed/mastered by Stephen James Kerr (Afterwake, Golden Gate Graves, BamBoo), A Fearful Wonder is our first full-length album and a statement of our identity as a band. It's a huge accomplishment for us because Max (our lead singer) has been out of the country for the majority of the last three years, and we produced this album together over the internet. Google Drive might as well be another band member!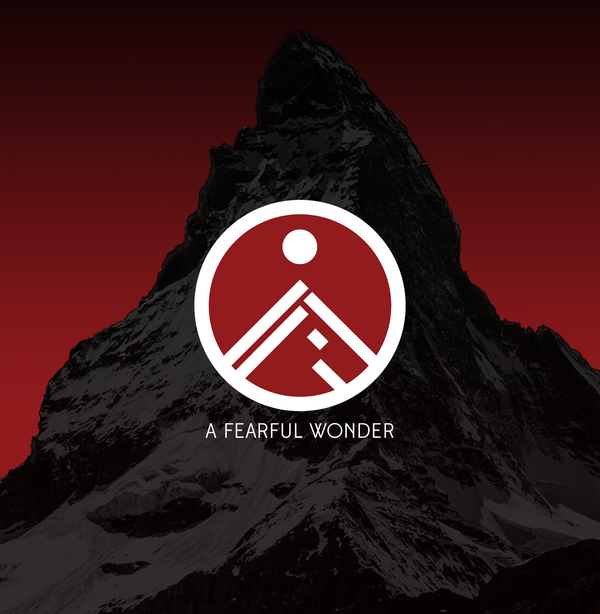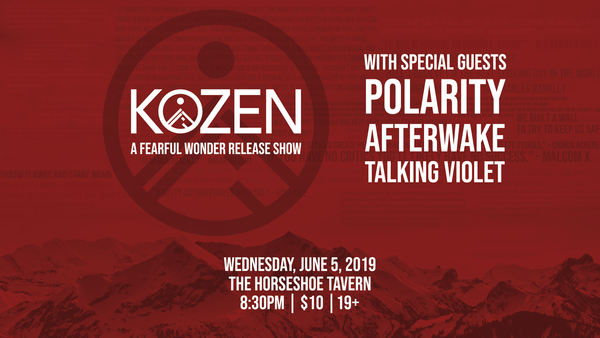 A Fearful Wonder releases worldwide on June 7, 2019!
On top of that, for those who want to hear some of our new songs a couple days early, we will be having our CD release show 2 days before the drop, on June 5, 2019, at the legendary Horseshoe Tavern in Toronto. We will be joined by the Windsor shoe gaze dream team Talking Violet, our Toronto djentlemen Afterwake, and Mississauga legends Polarity. 
We are eager to see our hometown friends at this show and to celebrate one of our biggest milestones yet as a band. You'll be hearing more information about the new album very soon as we get closer and closer to release date.
See you at the show!
-KOZEN